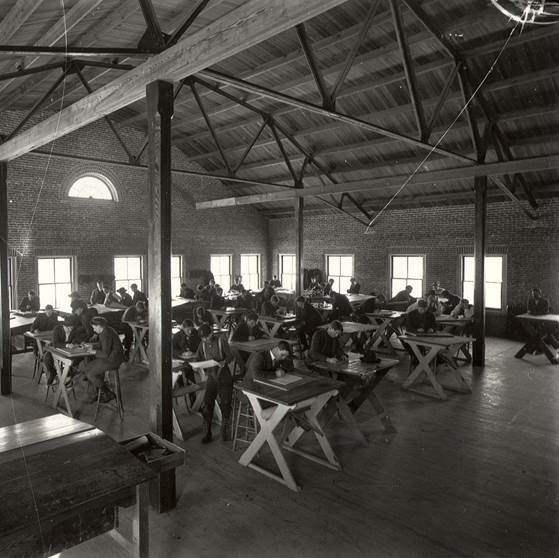 History of Missouri University of Science and Technology
The Missouri School of Mines and Metallurgy (MSM) was founded in 1870-- the first technological institution west of the Mississippi, and one of the first in the nation. A product of the Morrill Act of 1862 and the land-grant movement of the late nineteenth century, MSM was Missouri's response to the acute need for scientific and practical education in the developing nation. In inaugurating the School, President of the University of Missouri, Daniel Read, stated its purpose:
This school is to be a school both of science and of its applications: its purpose is to teach knowledge and art -- first to know and then to do, and to do in the best manner.
Early curricula were focused on the state's mining industry and its immediate technological needs, but, by the end of the 1920's, courses of study included mining, civil, mechanical, electrical, and chemical engineering and chemistry, metallurgy, mathematics, physics, and geology.
The School expanded slowly in the first 50 years. Buildings were constructed and a reputation as a training ground for competent practitioners was developed.
Graduate education and research began to assume greater emphasis on the campus during the 1950's, resulting from the nation's emerging from the Second World War as the economic and scientific leader of the free world. Missouri saw the need to strengthen its technological infrastructure, and the School of Mines and Metallurgy increasingly became a technological university -- one whose impact reached beyond the state and the nation.
In 1964, recognizing its expanded nature and role, the name of the institution was changed to the University of Missouri at Rolla, soon to be altered to University of Missouri-Rolla. UMR, as it quickly came to be called, was one of four campuses comprising the newly reorganized University of Missouri System.
The change from "school" to "university" involved three major changes in the campus programs. First, the curricula expanded to encompass the full range of engineering and scientific subjects. Programs in nuclear engineering, life sciences, engineering management, and computer science were offered. Secondly, offerings also included degrees in the liberal arts, with an appropriate growth in the number and quality of faculty and courses. Thirdly, graduate programs strengthened the science and engineering disciplines, and the commitment to research in all areas better enabled the campus to respond to Missouri's needs.

In January 2008, the campus became the Missouri University of Science and Technology (Missouri S&T) to reflect its intrinsic nature as one of the nation's top technological research universities.